LIFE: In 4-Part Harmony-Aug 28, 2011
Synopsis & Characters
 Church Folks by Monica Link
(synopsis coming soon)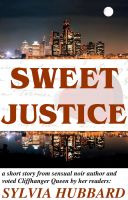 Since her boyfriend, Mitch, went to jail for the murder of her good friend, Gwenyth turned to her diary to voice her thoughts, frustrations and fantasies with her life.
Racked with the guilt that Mitch is getting out early, Gwenyth is doubtful she wants to be with him any more. Yet the security Mitch has offered despite the verbal and physical abuse she endured with him, makes Gwenyth reluctantly settle on being his wife when he is released.
When her diary is lost a week before Mitch is to be released and the finder knows who she is, Gwenyth pushes away her fear of Mitch and gives in to her fantasies with a stranger.
Characters
Gwenyth – BF 24yrs old, docile, not used to making decisions on her own. Has lived a sheltered life since 14yrs of age.
Dez – A hard-core, street-smart thug. His parents were murdered when he was 12. Raised in several foster homes he never had any real guidance. As a result he often got into trouble with the law. Dez ran away from his foster home when he was 13 and began selling drugs. Spending much of his time in and out of jail, he has no respect for authority. Hardened by his experiences and disturbed by his mental state, he doesn't care about anyone or anything-not even himself. He believes the only true god is money. He is very manipulative and persuasive; he'll do and say anything to get his way.
Nina – Always Well dressed, ready to party, bf late 20's & best friend to Gwenyth
Nick – Late 20's, maintenance man, confident w/demons he's working through.
T A I N T E D BY OCTAVIA LESLEY
Tainted is based in part on the real life events of a prostitute in the Old Testament that played a major role in the conquest of Jericho. This one-act stage play is a modern-day translation of this infamous story. In this snapshot, the main character, Yexsenia, is challenged with making some difficult choices that will impact her life forever.
CHARACTERS
Yexsenia Moore – is an African-American female in her early 30s.  She is a madame and mother of a three children.  She is sassy and sexy, but serious about handling her business.  She has a sense of humor as well. (FILLED)
Agent Jones/Rev. Reynolds – is an African-American male in his 30s or 40s.  We're looking for 1 actor to fill both roles. Agent Jones is easygoing, but serious about his job.  Rev. Reynolds is the local pastor recruited to convince Rahab to help the DEA capture a drug dealer.  Rev. Reynolds doesn't really know how to approach/handle Rahab because he is secretly attracted to her. (FILLED)
Big Tone – is an African-American male in his 30s.  He is the local drug dealer and gang member.  He has a reputation for being tough, even though he's vertically challenged.  He likes the finer things in life and has a hip-hop swagga'. (FILLED)
Deacon Harper – is an African-American male in his 60/70s.  He attends the local church and provides much of the comic relief in the production.  He also provides sound wisdom.  He has southern roots and should have a bit of an accent. (FILLED)
Mother Haddi – is an elderly African-American woman in her 60/70s.  She's one of those self-proclaimed, holier-than-thou types for gossips and points out everyone's sins but her own. (FILLED)
Sister Jackson – is an African-American woman in her 20s. She is the daughter of Deacon Harper, recently returned to Vegas, married, in love and naive. (FILLED)
Daniel Moore – is Yexsenia's 16-year old son.  He is a typical teenager, with interests in music, girls, and clothes.  He's a good kid with a good head on his shoulders, but he is attracted to the fast cars and money that he sees coming Big Tone's way.  He's headed for college, but may be destined for destruction if he makes the wrong choices. (FILLED)
Kevin Haddi – is Mother Haddi's flambouyant son.  He's in his 20s and believes he's more fabulous than GaGa and tighter than Beyonce. (FILLED)
FOURTH ACT DESCRIPTION COMING SOON
Event Details
DETROIT, Michigan, August 18th /PRNewswire/Theater patrons can expect a unique stage experience on August 28th with the presentation of (4) one-act plays entitled Life: In 4-Part Harmonyat the International Institute (111 E. Kirby) in Detroit.
[NOTE: Due to building damage, all tickets that were purchased for the Aug 6-7 show can be turned in before showdate for newer tickets. Please contact us to get a code so we may verify through your ticket number.]
The playwrights behind this venture include Sylvia Hubbard, Octavia Lesley and Monica Link. For Hubbard, a published author, this is her first stage play based upon her book Sweet Justice.  Lesley's contribution Tainted is based upon real life events and this is her sophomore project. Link, a native Detroiter who recently moved to New York is bringing the hilarious story Church Folks to audiences.
According to Lesley, "Life: In 4-Part Harmony is unique in that it steps outside the box with a variety of stories told in one setting. Life offers audiences murder, mayhem and mystery with plenty of laughs in between."  Hubbard further points out the financial benefits for the theater patron and the producers. "The synergy we create offers patrons a better bang for their buck and also demonstrates unity within the arts community.  With this new economy, sharing the production costs of a stage play just makes good sense," said Hubbard.
Sunday's (3:00) performance tickets are only $10.  Vendor and business ad opportunities are also available. Please call for group sale tickets.
For additional information and media requests (limited passes available), please contact Octavia Lesley at (313) 727-1011 or visit www.allforoneink.com .
*          *          *
*          *          *
Big Girl Ideas is a nonprofit organization developed and designed to promote positive events and assist playwrights with successfully promoting their ideas.
PURCHASE TICKETS | SUBSCRIBE FOR UPDATES ON SIDE BAR!